Design Trends and Inspiration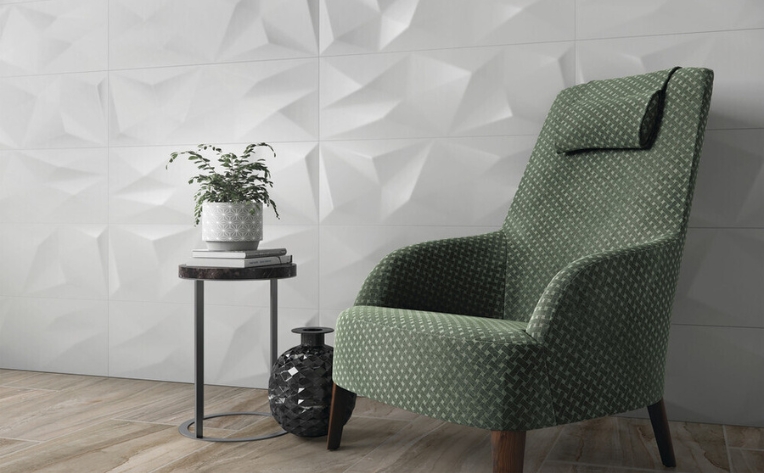 Aug 13, 2020
We all know basements—cold, dark, and sometimes, damp. But you shouldn't let those stereotypes keep you from making it a livable space. A finished basement is the perfect addition to your home, whether it's a playroom for the kids, a new exercise room, or even a home office. No matter what you choose, finishing your basement is key to taking advantage of all the square footage your home has to offer.
And your first step in building a fresh, new basement? The floors. You'll need something durable and water-resistant—floors that can really expect the unexpected. From tile to carpet to luxury vinyl, let's find a basement floor that'll freshen up the space so you can start enjoying it.
Ceramic Tile
Ceramic tile is an excellent option for basements. To start, it's highly durable and resistant to moisture, making it perfect for a room that may take on water—whether it's from an aging water heater or an overzealous rainstorm. Plus, tile is not susceptible to mold or mildew. It's easily applied on smooth concrete, making the install process quite simple. And, it comes in a variety of styles and colors, so no matter your preference, you can find something that works for you. Whether it's a vibrant color to brighten up the room or a hardwood look to match the rest of your home, ceramic tile is a basement's best friend.

Waterproof Carpet
If tile is too cold for you, a waterproof carpet will do just the trick. Because this carpet has the fiber technology and a waterproof backing, it's perfect to handle a water leak. Before installing the carpet, preparations must be made, but utilize a professional for proper installation. Carpet tiles are also a nice choice because if water damage does occur, you can replace only the tiles affected rather than the entire floor. Waterproof carpet or carpet tile are ideal because they warm up the room, making your space more inviting to all.

Luxury Vinyl
Whether you're looking for a wood or tile look, luxury vinyl has it covered at a great price. Vinyl floors are waterproof so they can withstand everthing from a leaky pipe to a minor flood with no repercussions. Some luxury vinyl is also known to be a bit softer underfoot compared to other flooring options, making it a perfect choice for those looking for a wood or tile style. As long as it's properly installed, luxury vinyl is truly an "everthing-proof" solution for the basement.
Waterproof Hardwood
This is the latest and greatest flooring option for your basement. Waterproof hardwood has a truly natural hardwood veneer with a vinyl core. The veneer is sealed to the core, making it waterproof. Species options are just as wide with waterproof hardwood as with traditional hardwood. This eliminates any excuse to not have the natural beauty of hardwood in your basement.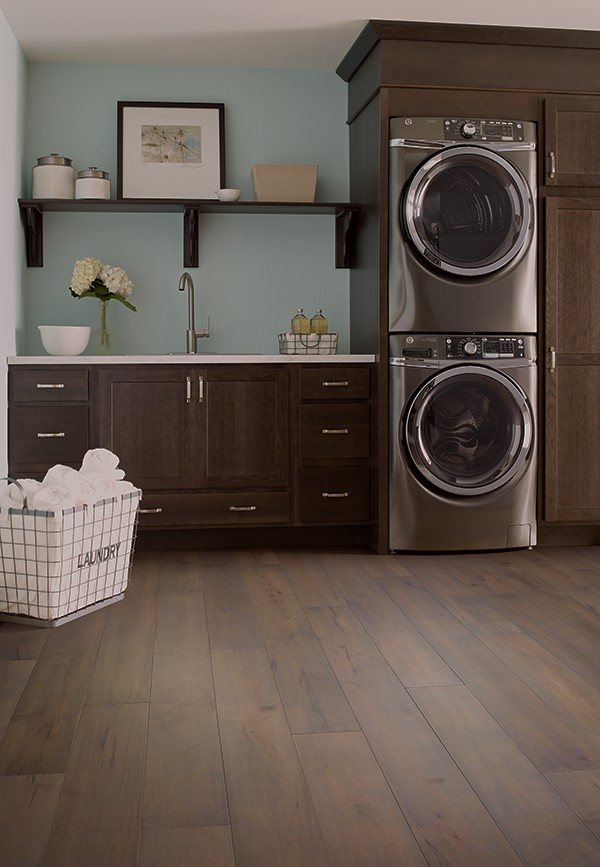 It's time to take advantage of that basement space. And Flooring America is ready to help you do just that. No matter the style, or your preferences, tile, carpet, and luxury vinyl are all viable options to withstand life down under. So, call your local Flooring America today and talk to us. Let's bring your basement back in a way that you and your family just can't get enough of.
Continue Reading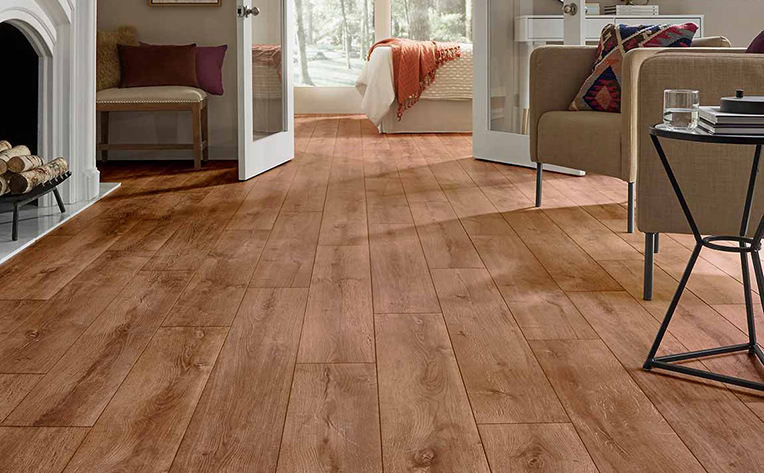 Aug 06, 2020
When it comes to your space, the color scheme and accents can do only so much. Sometimes you need that little extra something to make the space pop. And by "little something," we mean texture. Considering a texture when choosing a hardwood, luxury vinyl, or laminate floor can bring depth and warmth to a room, making the space look naturally lived-in (perfect for families with pets and young kids, too!).Traditionally, texture is a characteristic of hardwood flooring, but luxury vinyl and laminate have added textured features as well to enhance the realism of these products.
Wire-Brushed
With the increased interest in custom or artisanal flooring styles across the country, wire-brushed floors have become quite the trend. The wire-brushing technique uses steel bristles to pull the soft grain from the wood, leaving the harder heartwood exposed. These floors can range from moderate to extreme in texture, accentuating contrasts in color, and masking the effects of daily traffic.

Hand-Scraped
This textured floor type is experiencing a renassaince. Textured by hand with a knife, these floors have a smooth surface with a distinctive look. They're perfect if you prefer a more natural, authentic aesthetic, giving off a very sophisticated vibe. Great for rustic, farmhouse styles, they can also add a beautiful contrast in modern homes.

Soft-Scraped
If you want an artisanal look, consider soft-scraped flooring. The original soft-scraped method is done by hand, creating soft ridges on the floor. But you can also get extremely natural (and more affordable) premade soft-scraped flooring that does an amazing job at providing that vintage, aged look. Today's options are extremely durable, but any scratches that do occur simply add to the character.

Embossed
Laminate and luxury vinyl wanted to join in on the realism of hardwood finishes. Not only do the wood visuals convey texture, but now they have added physical texture to each plank on most laminate and luxury vinyl products. Embossing can be random, throughout the plank, or follow the visual grain.
Interested in textured floors for your home? Call your local Flooring America today. Our experts know just how to get you started.
Continue Reading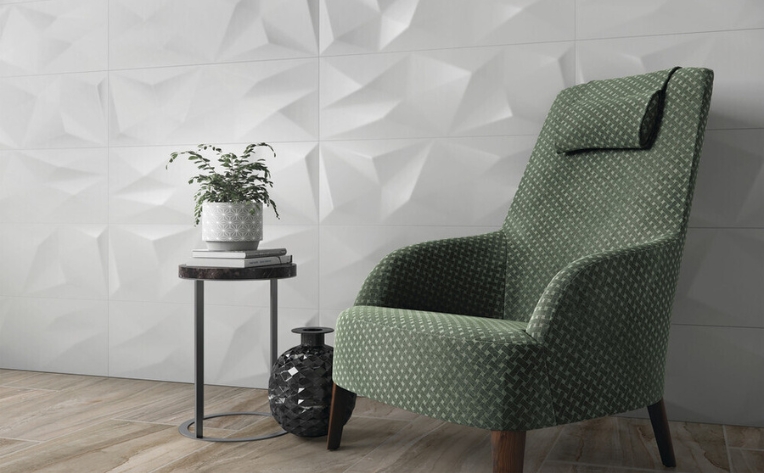 Aug 03, 2020
When you think waterproof flooring, you probably think tile. After all, you see it everywhere in bathrooms and kitchens. The savior of spilled milk and overflowing bathtubs. But these days, waterproof can mean more than tile. It can mean vinyl, laminate, hardwood, and even carpet. (Yes—we said carpet.)

1. Vinyl Locks Out Liquid
Durable, waterproof flooring that's beautiful and affordable? Sounds like waterproof luxury vinyl. It comes in a variety of styles—and is an excellent selection for your bathrooms and mudrooms. Not only will it create a distinguished look in your home, but it's not afraid of a little water. Maybe even more than a little.

2. Laminate Goes Waterproof
Beautiful hardwood without the hardwood? With the waterproof nature of vinyl? It's actually possible. That's where laminate comes in. Waterproof laminate is one of the newest most popular wood-look options, new advancements in laminate have evolved it into a waterproof option of flooring. Its beauty and uncanny ability to resist tough spills is quite the combination.

3. Hardwood Shields from Splashes
It's a common truth that hardwood can't handle spills and splashes. But waterproof hardwood is a leading advancement in hardwood being able to resist everyday splashes and spills. Technological advances in hardwood have introduced a waterproof core with a natural hardwood veneer, putting the myth, and your worries, to rest.

4. Carpet Grew Up
This isn't the carpet of your childhood. Waterproof carpet is a thing now. What makes carpet waterproof? Well, the combination of resilient fiber technology along with a waterproof backing makes carpet a contender in the waterproof flooring market. And this plush, high-performance flooring is kid-proof and pet-proof, too, making it perfect for active families.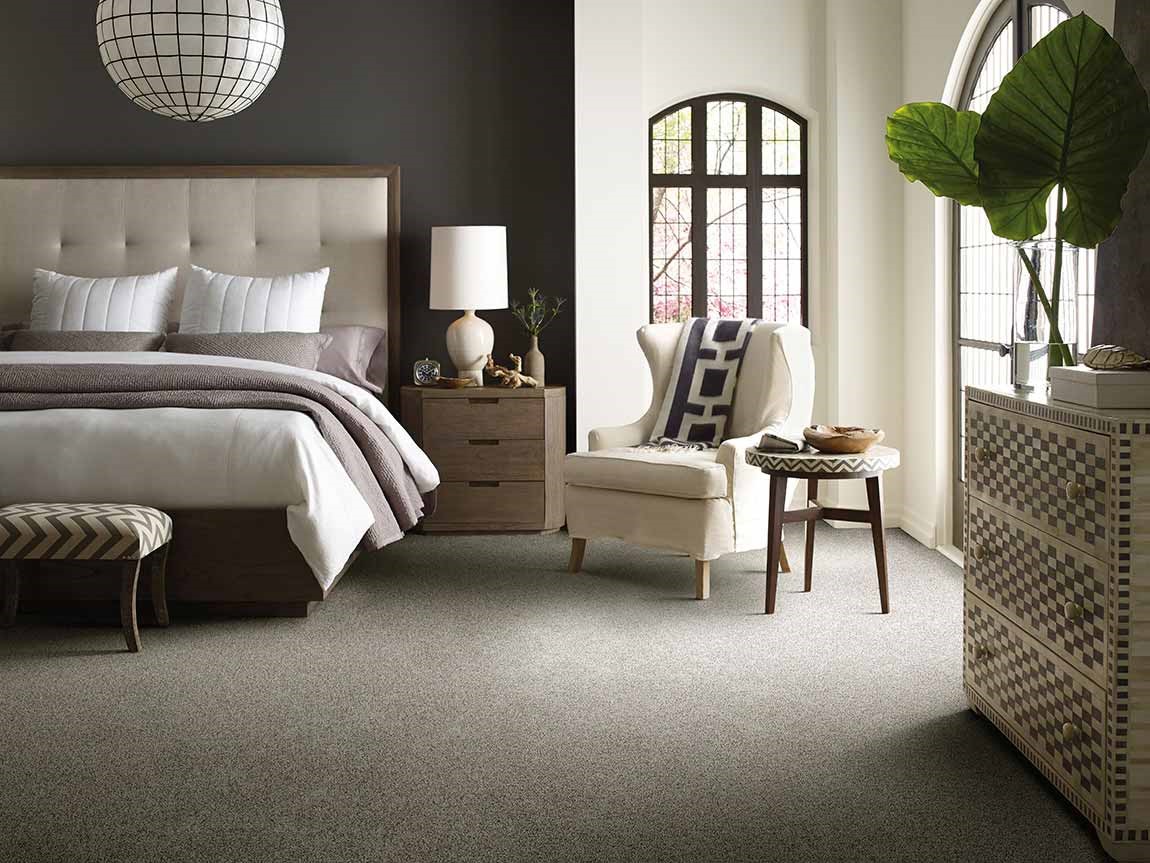 Whether you're looking to keep Fido from dripping on the carpet or trying to preempt accidental juice spills, you can find the waterproof flooring you're looking for at your local Flooring America. We have a wide selection of hardwood, luxury vinyl, laminate, carpet, and more to help shield your home from all that goes splish and splash.
Continue Reading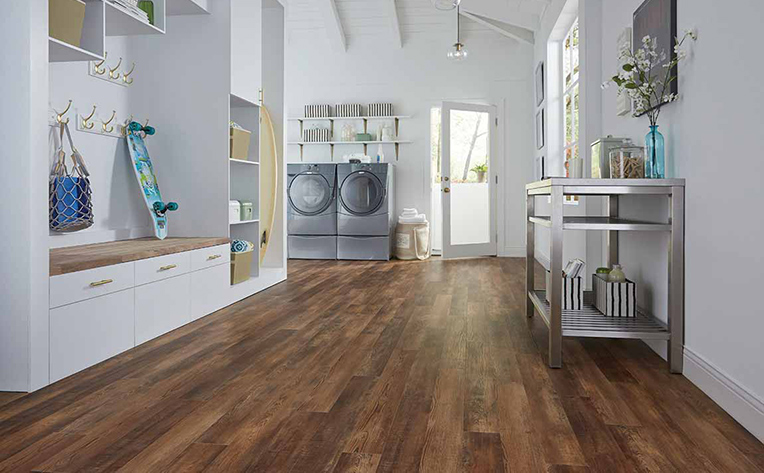 Jul 29, 2020
We're all spending a little more time inside these days. Which means we might be thinking about changing some styles around the house. Like what's on our walls, what's in our kitchen, or, well, the floors throughout our entire house. Whether you're looking to revamp your entire home or just browsing for the guest bathroom, we have a list of 2020 flooring trends that will give you the inspiration you need.

1. Wood-Look Tile
Want to warm up your kitchen without compromising easy cleanup? No problem. Wood-look tile pairs the appearance of hardwood with low-maintenance material. This dynamic flooring trend fools the eye in the best way—by bringing realistic, textured floors to any room.

2. Marble Makeover
Wood's not the only way to go, though. If you're feeling fancy, the marble-look trend might be right for you. This swirled, beautiful tile is versatile: perfect for elevating a variety of spaces in your home—including kitchens and showers.

3. The Proof Is in the Vinyl
If you're on the hunt for a wood- or stone look for your floors but don't want to worry about your kids or pets, waterproof vinyl plank is on-trend. These stylish, affordable floors won't buckle under water or pressure, so neither will you.

4. Timeless Tile
Open up your favorite space with expansive, timeless tile. Large-format tiles have gained enormous popularity in recent years, for their minimal grout lines and overall beauty. Whether you select a polished or matte look (or maybe even something of the raised variety), this trend can bring new life to your floors, walls, or outdoor areas.

5. Hardwood Elegance
And finally, don't forget the carefully constructed trend that is waterproof hardwood. Hardwood has taken a turn in flooring technology that merges it with the durability of Luxury Vinyl. Its top layer of solid wood veneer shows its natural beauty, while the Luxury Vinyl composite core withstands whatever life throws at it, including moisture and humidity. Can you say, "Hello, new basement floor"?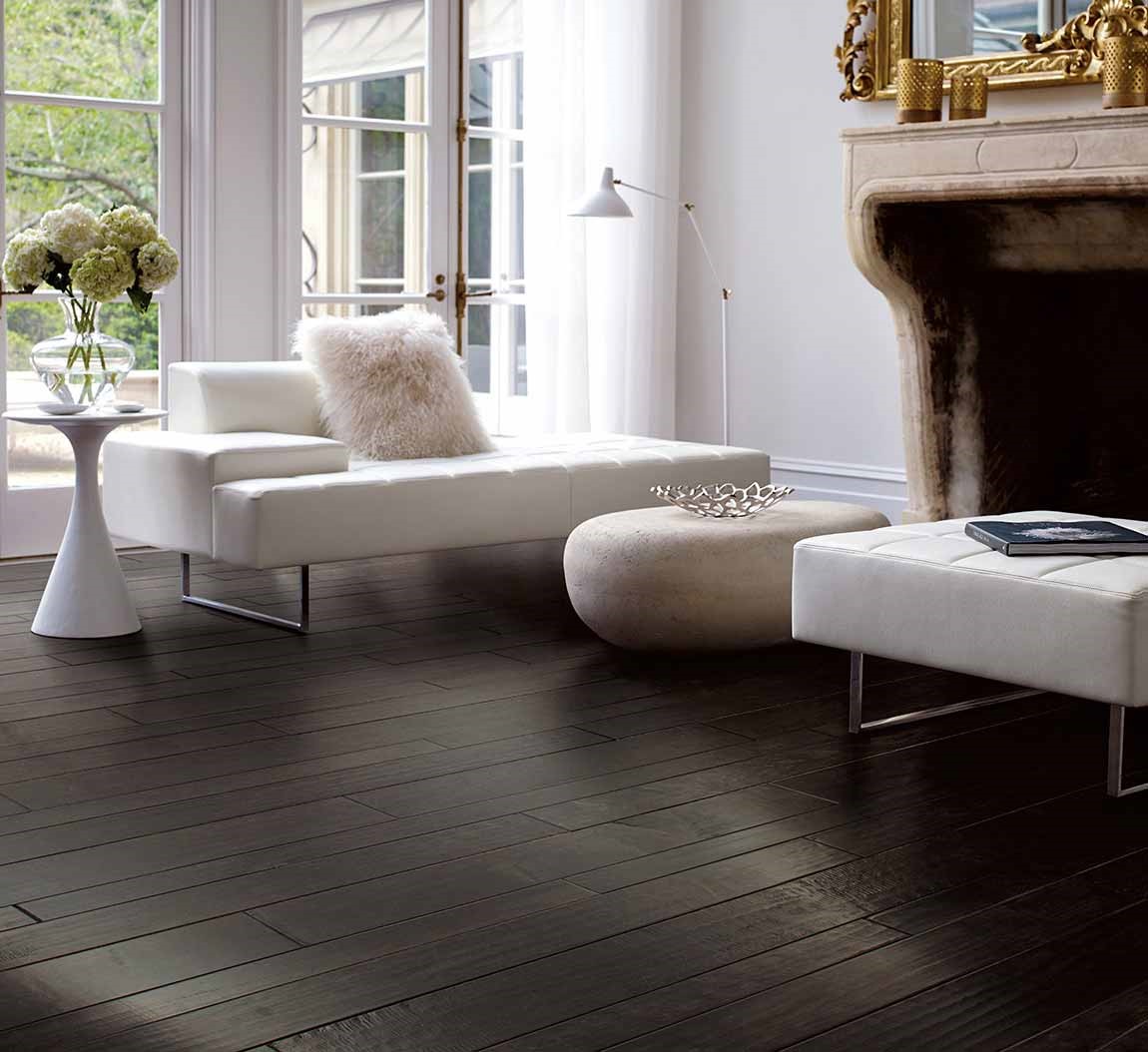 So if you're ready to make the leap and bring your floors into 2020, give your local Flooring America a call today. We have a wide selection of waterproof hardwood, tile, luxury vinyl, laminate, and more to help keep your home up to date.
Continue Reading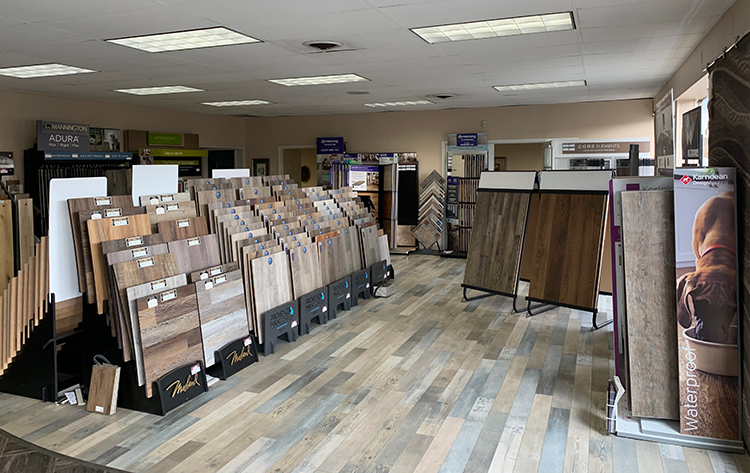 Jul 22, 2020
Looking to start your next flooring project but don't know where to begin? At Flooring America, the process is quick and easy, so you and your family can enjoy those new floors as soon as possible. Here are the four phases of flooring installation outlined from beginning to end, so you'll know what to expect before your project even begins.
1. The Big Picture
Before you make your flooring choices, talk to an expert. Like us. We're here for you, whether it's over the phone, email, text message, or in-person. You can tell us about what you like and your lifestyle. Your sales associate will take detailed notes to better prepare for your visit to the showroom. This is the time to determine your budget and time frame for the project itself. We'll walk you through our sales and promotions as well as our financing options to get you the best deal possible. With all of this information, we'll have a better understanding of you and your project, so we can make recommendations to find the perfect flooring fit.

2. The Finer Details
After you visit the showroom and select your floor, we dive into the details. We'll inspect your room(s) for issues or concerns, measure, and build out an electronic sketch. Our team takes these numbers to generate a quote. We'll share the numbers with you and work through any final pricing concerns. Once you're ready, we'll get the paperwork and the payment squared away so your project can continue to move along.

3. Making It Official
Once the papers are signed, we get your install in motion. Your order is immediately sent to our office and flagged for the installation team. We'll set an install date and start getting everything together. Know that we're always available along the way to be a resource for you and that we'll be reaching out to keep you updated on the status of your install.

4. The Big Day
As you get closer to your install date, start to prepare your home. Clear any breakables, unplug electronics, and take off any bed linens so we can easily move the furniture around. If you have pets, prepare a plan for them to stay out of the space throughout the entire installation (most pet owners consider daycare). Expect a call one to two days before the install so you'll know exactly when we'll be there. You'll be informed of any changes or updates to the schedule, so your floors can be installed as efficiently as possible.
Keep in mind: Our install date is determined by the product shipment and your requested time frame. Depending on the time of year, shipping delays could occur due to uncertain weather, as our products come from all over the country. We'll schedule a time frame depending on the scope of work, whether it's two days, four days, or more. The timing could extend due to any unforeseeable installation issues.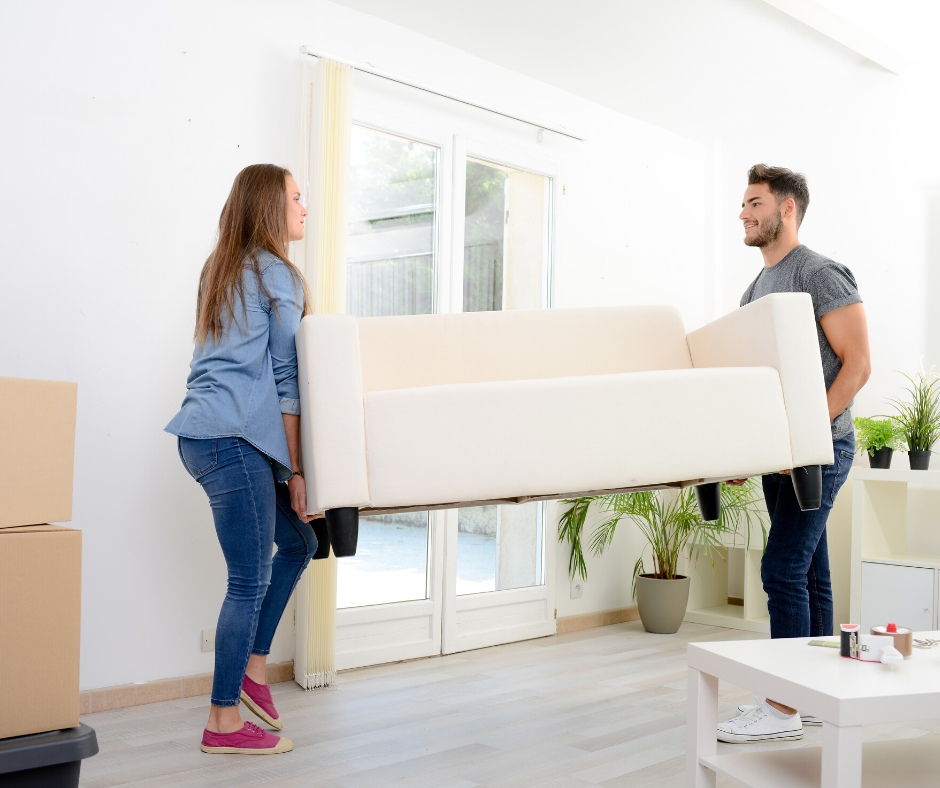 The installation process with Flooring America is quick and easy. So, once you're ready to start, give your local Flooring America a call. Let's get your project started, today.
Continue Reading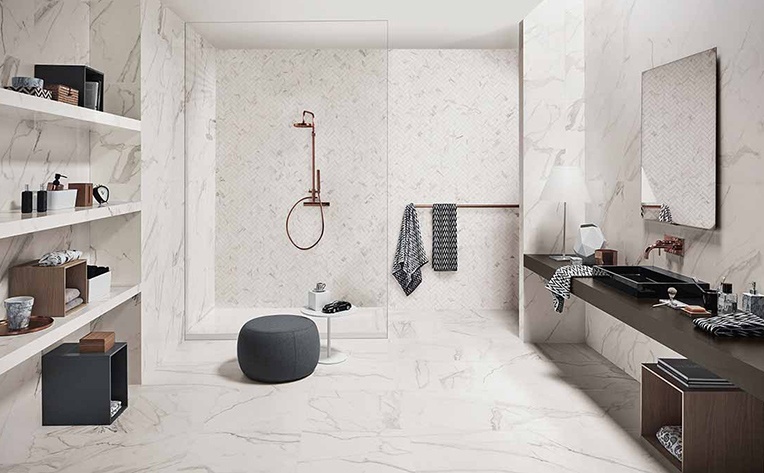 Jul 15, 2020
We know a secret that'll make getting up in the morning easier, every single day. And that secret starts with your floors. We don't think we're overstating it when we say there's nothing better first thing in the morning than stepping on tile that's nice and warm. And how does that happen? Radiant floors.

Radiant floors provide the comfort you need to ease you into the morning, and maybe even get you a little excited to get out of bed. Here's how:
1. Comfort
Radiant floors are the perfect solution for chilly bathrooms. They work under any hard-surface floor—tile, hardwood, luxury vinyl, you name it. And for a smaller space, like your bathroom, it's easy to keep it a comfortable, consistent temperature. When heating with radiant floors, the entire surface of the floor is heated from the ground up. As the heat rises, it's spread evenly throughout the room, leaving no chance of cool spots, like with forced-air heating. You can even set the temperature lower—like, 6 to 8 degrees lower than your usual forced air temperature—and it'll still feel comfortable. It heats the floor, and the room, making sure you stay nice and cozy post-shower, or anytime those feet touch the floor.

2. Energy Efficiency
Because it is generated right beneath the floors, no heat is lost during the process. With traditional heating, air ducts tend to lose a significant amount of heat as it moves about your home. Radiant floor heating can give you 10-30% in energy savings, depending on the size of the space and the number of rooms in which you choose to install. Since the bathroom is a smaller space, your energy savings may not be as great, but you'll feel the difference nonetheless.

3. Undisturbed Allergens
Forced air heating systems are known to blow dust and other particles throughout the air. This disturbance can lead to heightened reactions for the allergy-prone. Radiant floor heating, however, does not disturb allergens. Since the heat comes directly from its source, dirt, dust, mold, and more remain undisturbed, so you'll be feeling fresh every time you leave the bathroom.

4. Savings
And maybe the biggest benefit of all is the savings you'll get on your household utility bill. Costing just around 10 cents per day to operate, radiant heating is a huge money saver. Most homeowners save around 15% on heating bills thanks to radiant floors. Plus, it rarely requires maintenance, and most systems come with a warranty upwards of 30 years, so this investment is surely an economical one. No matter how big or small your bathroom is, you'll start saving—instantly.

If you're not a morning person, maybe radiant floors will change your tune. Call your local Flooring America today and talk to us about radiant floors. Our flooring experts will help you every step of the way. And once you're happy with it, we'll give you the green light to share that secret, because every household should enjoy the benefits of radiant floors.
Continue Reading