Combined Experience of 111 Years
Darrel "Dirk" Gehris (Deceased)
Honorary Owner
20 Years of Experience
Darrel "Dirk" Gehris was born and raised in Stroudsburg. When WWII broke out, Darrel left high school and enlisted in the Marines. He served in the battle of Saipan where he was wounded and received the purple heart. After the war, Darrel returned and received his GED from Stroudsburg High School. He then went to work for Phil Easton who owned General Flooring in Stroudsburg where he became an expert flooring installer. He eventually became the sole owner of General Flooring which he operated for many years until he sold it to Lou Longenberger. In the early 1960's Darrel was hired to start and manage a flooring department at McGinley Mills in Phillipsburg, NJ. which he managed until the early 1970's. He later joined his son-in-law, John Schnaitman as an estimator salesperson for Magic Carpet Service in Stroudsburg.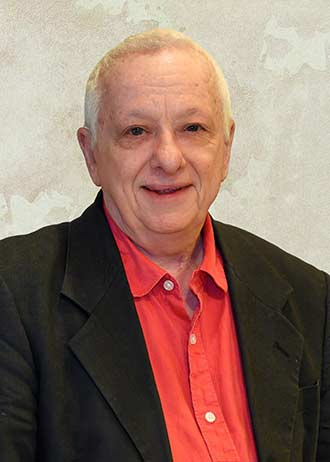 John Schnaitman
51 Years of Experience
John, born and raised in Stroudsburg, attended St. Matthews School from kindergarten through eighth grade, graduated from Stroudsburg High School in 1965, and attended Mansfield State College. He grew up working for his father, John A. Schnaitman at his Gulf Station in Stroudsburg. John credits his father and mother for teaching him the value of hard work. John was also a drummer, having worked for more than 20 years in numerous resorts throughout the Poconos. He was elected and served for 4 years as Councilman for the Borough of Stroudsburg, during which time he served on the Board of Directors of the Monroe County Control Center and SEMSA, the Southeastern Monroe Sewer Authority for more than 20 years. John has 3 children and John and June have 6 grandchildren and 5 great grandchildren.
In the summer of 1966 John went to work for his father-in-law, Darrel Gehris, manager of the floor covering department at McGinley Mills in Phillipsburg, NJ. Darrel was an industry veteran with many years of experience as the former owner of General Flooring in Stroudsburg. Darrel was also an expert at drawing and estimating and taught John the techniques required to be an expert estimator.
In 1970, John decided to use what he learned from his father-in- law and start his own flooring installation business, Magic Carpet Service. He attended Larry Helf's installation school in York, PA. where he was taught how carpet was manufactured and was trained to install and seam every type of carpet from hand sewn woven carpets to modern day tufted carpet. John installed carpet for McGinley Mills for a few years. He then incorporated both sales and installation in his Magic Carpet business until 1977.
During the time John operated Magic Carpet Service, in 1973-1974, John also was a partner in a construction business, and built two homes. The partners exited that business after interest rates soared to 11% and home sales declined.
In 1977, while still operating Magic Carpet Service, John was hired to be the manager of Giant Floor and Wall Covering Co. a new store to be opened in Bartonsville, PA. John, having construction experience, oversaw the renovations of the building that Giant would occupy through today. Over the next 26 years, John wore many hats at Giant Floor, from manager to Vice President. His duties ranged from overseeing construction and opening new stores to training their staff. He describes his experience working for then owner, Peter Rubando, another industry leader, as the greatest experience in his career.
While at Giant Floor, John was instrumental in advancing training for carpet installers by joining CFI, the International Certified Flooring Installers Association, now a division of the World Floor Covering Association and is certified as a Master Installer, currently one of four Master Installers in the Pennsylvania. Master Installer Certification requires that the installer have a higher level of both knowledge and hands on experience with blueprints, estimating and layout, pattern matching, woven carpet, hand sewing, and commercial installation experience.
In 2003, John and his wife June, decided that it was time to go into business for themselves. They joined a co-op, FLOORING AMERICA, a division of CCA Global Partners, a move that to this day John credits with much of their success in operating their own successful flooring business. FLOORING AMERICA, with over 500 privately owned stores and CCA Global Partners, with over 2000 flooring stores in the USA and Canada, is the world's largest and premier industry group for flooring store owners. John also served on FLOORING AMERICA'S Advisory Council. Over the years, John acquired additional knowledge of the remodeling business from his son Chris, who owns Chris Schnaitman Construction. His son Tim owns Mother Nature's Way Landscaping.
In 2015, Schnaitman's FLOORING AMERICA expanded its lines to supply building materials and installation services for the kitchen and bath remodeling business. John's years of construction background made the transition a perfect fit. Today, the company specializes in complete renovations of kitchen and baths, supplying all labor and building materials for a total one stop source for renovations. Residential remodeling now accounts for more than half of the company's business.
In 2019, John and June brought Jenny Schnaitman, John's daughter and the third generation of family into the business as co-owner and manager.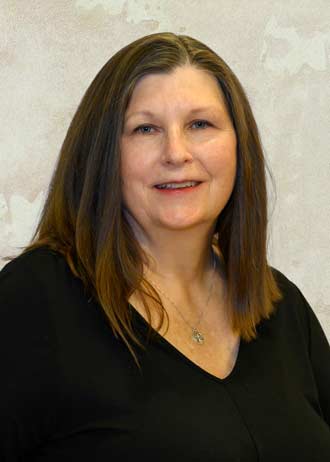 June Schnaitman
33 Years of Experience
June Kovach was born in Scranton and graduated from North Pocono High School. June had one son, Chauncy Counterman. June and John have 6 grandchildren and 5 great grandchildren. June had many years of experience working in furniture sales and home decorating for Gloria's Furniture in Tannersville and Saw Mill Furniture in East Stroudsburg.
In 1988, June, now John's wife, was hired by John as his assistant at Giant Floor and Wall Covering Co. The experience June brought to the floor covering business was a huge plus, and a short time later, June and John realized that June's experience with people, combined with her decorating knowledge was not being fully utilized. June then entered the sales force and soon became the top salesperson in Giant Floor's Bartonsville store and a top salesperson for the entire company.
June remained at Giant Floor for 15 years until John and June opened Schnaitman's FLOORING AMERICA in 2003.
John credits June with much of the company's success as she had to wear many hats as an owner. She was involved in sales, decorating, bookkeeping, and scheduling and overseeing installers, along with all the other numerous responsibilities of an owner.
In 2019, when John and June brought John's daughter Jenny into the company as co-owner, June began to phase out her daily work at the company and is now enjoying semi- retirement. However, as a co-owner of the business, June remains involved in the management of the company.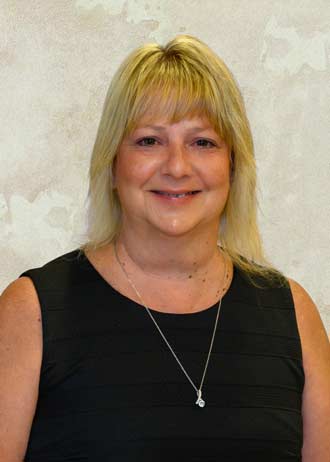 Jenny Schnaitman
27 Years of Experience
Jenny Schnaitman was born and raised in Stroudsburg. Jenny and her husband, Jeff Border have 3 children and 4 grandchildren. After graduating from Stroudsburg High School and while Jenny was working as a successful cosmetic salesperson in Stroudsburg, her father, John, told her that she was not realizing her full potential. That's when John hired Jenny to work in sales at Giant Floor and Wall Covering Co. Jenny had no experience in flooring except that as a little girl, she sometimes went to work with her Dad who called her "helper Jenny".
John trained Jenny in the floor covering business, and like June, he found her to be a quick learner. It wasn't long that Jenny also became the top salesperson in the company.
When John and June opened Schnaitman's FLOORING AMERICA, he had planned to bring Jenny along at some point in the future, but as with all small businesses, it was not feasible to do so when they first opened. Jenny, having gained a wealth of knowledge about the flooring business, became the manager of Giant Floor in Bartonsville. Over the years, her experience and abilities allowed Giant Floor in Bartonsville to continue to prosper and remain a leader in the floor covering business in the Poconos.
In 2018, John and June, thinking about eventual retirement as part of their future, brought Jenny into the family business as a co-owner and manager. With Jenny's wealth of experience, John and June both thought that if there was one person out there who could instantly step into their shoes, it was Jenny. So, in August of 2019, Jenny joined Schnaitman's FLOORING AMERICA as co-owner and manager.
John says that to this day, it was meant to be, and that it was the best decision they made in all their years in business. Jenny was now the third generation of family members in the flooring business.
John and June have every confidence that Jenny will continue the tradition they started and will build Schnaitman's FLOORING AMERICA into an even better company, enabling it to continue to serve its valued customers far into the future.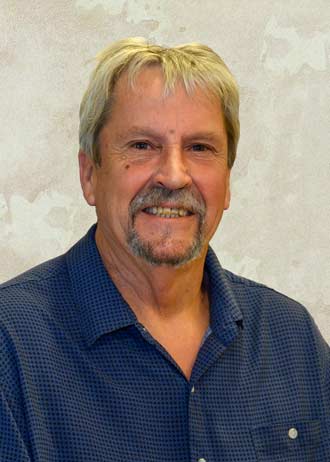 Jeff Border
45 Years of Experience
Jenny's husband Jeff recently retired following an incredible 45 year career in the construction industry. He spent 25 of those years surveying land and moving earth atop heavy equipment as an operating engineer. We are grateful for Jeff's passion for building and his commitment to the family business. Adding Jeff to the team has allowed Schnaitman's Flooring America to expand our complete remodeling services.